Hot Air Balloon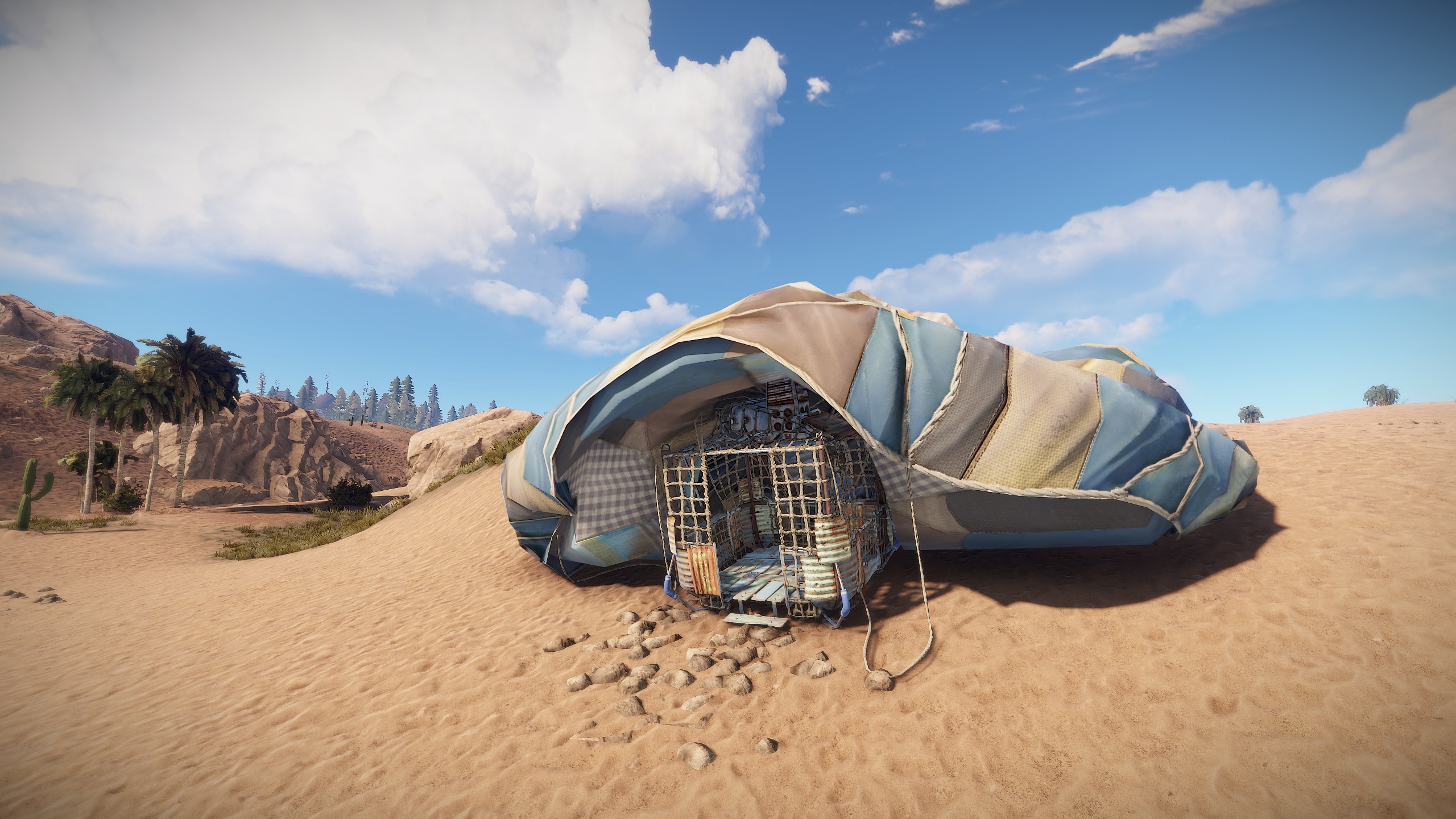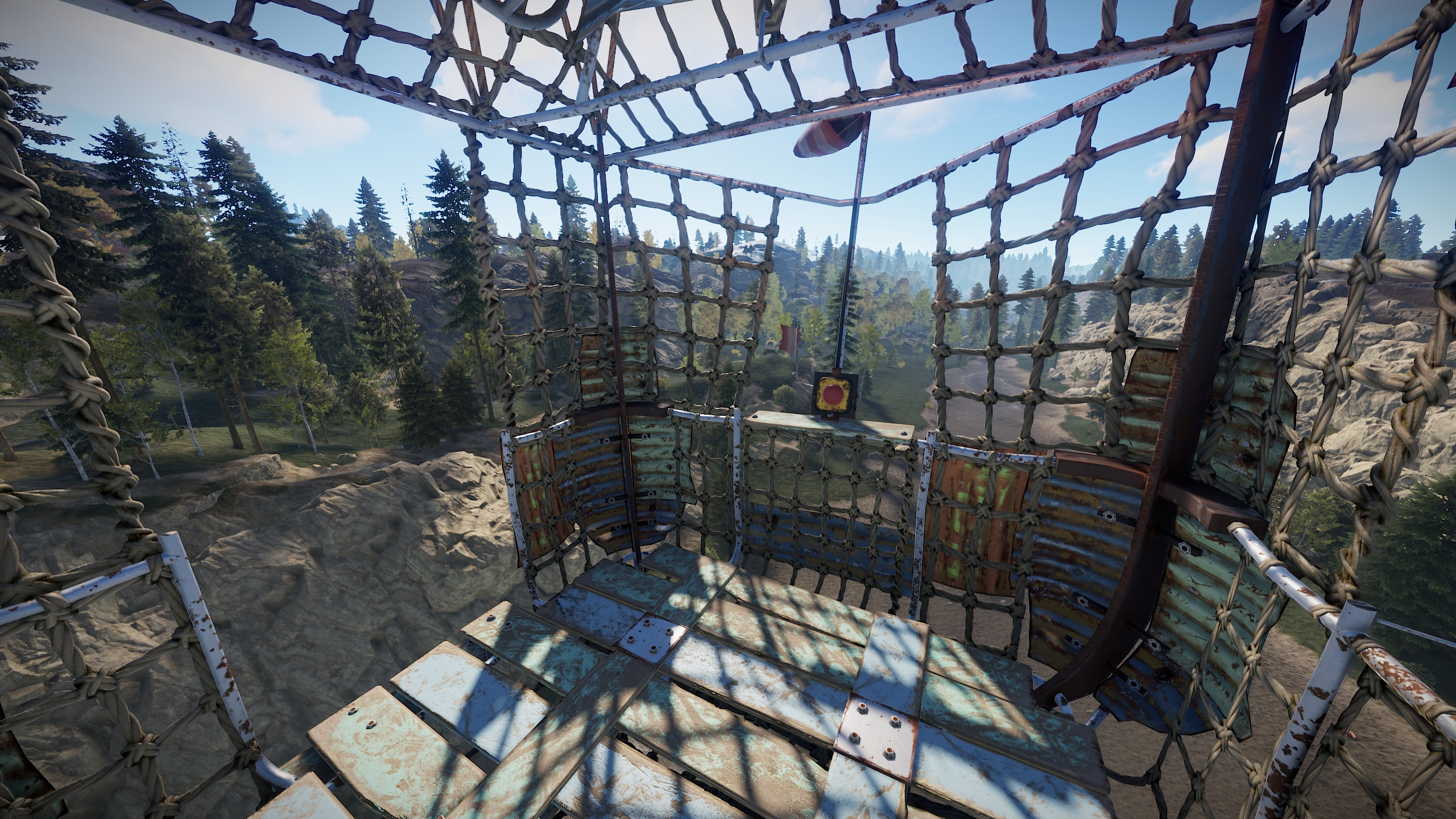 The Hot Air Balloon is now live! You'll find them all around the map, mainly in fields or other areas with flat ground. Hop on and fill it with Low Grade Fuel, hit the ignition and it's up, up and away… mostly.
SAM Site
Soon people will be able to fly over your compound in a Hot Air Balloon and totally circumvent your defenses. But don't worry about it, the SAM Site has you covered.
Available at the Scientist Outpost for 500 scrap, this deployable will keep the skies clear of any slow moving air vehicles. Simply deploy it, fill it with SAM Site Ammunition and forget about it. One thing to note is that the SAM site is indiscriminate towards air targets, so make sure you take the ammo out of it if you're planning on a balloon trip yourself.